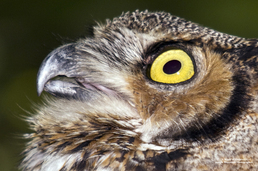 I See You
©2018 Joe Wagenhals
About Us
Membership Information
Membership in the Westbridge Camera Club is open to any individual, 18 and over, who has an avid interest in photography and a desire to learn and share. You must be a member in order to participate in the monthly competitions. However, guests are welcome to attend any meeting.
Regular club meetings are held from September through May, on the first and third Wednesdays of each month. Our annual awards banquet or 'Salon' takes place on the first Friday in June. Be sure to check the calendar for potential date changes. To join or obtain additional membership information, contact the club Treasurer Richard Barteldt.
Top
Directions to Meetings
Monthly meetings are typically held at the Griswold Center in Worthington (Ohio) starting with a social time at 7:00 and meeting at 7:20.
Occasionally we have offsite meetings to visit photography studios or other sites of interest. Be sure to check the calendar to confirm the meeting location.
The Griswold Center is located just north of State Route 161 at 777 High Street in Worthington (on the northwest corner of the Village Green). Enter the building on the north side and once inside continue straight ahead. Our meeting is on the first floor, in the large meeting room to the right, at the end of the hall.
Top