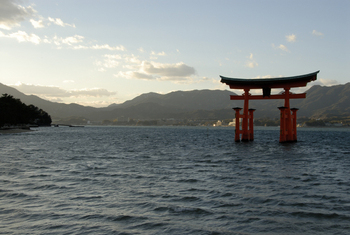 Miyajima 2
©2018 Bill Westerman
Photography Links
Member Websites
by length of membership
Photographic News & Reviews
A web site for professional photographers and image makers. Lots of good reviews.
Equipment reviews
Photography and Collage
The ultimate scanner site. Need to know how to get good scans? Then you must visit this site.
Great forum, equipment and technique site
Podcast dealing with Photoshop and photo image enhancement.
Great source of info on digital or conventional photographic equipment.
A very useful site for those interested in digital cameras.
Articles of General Interest
Clubs & Organizations
Website of our friends in Dresden, Germany.
Great pinhole photography site.
German speaking amateur photography group.
Organization to promote PhotoShop use by tutorials, news, reviews and discounts.
An international network of photographers dedicated to nature, wildlife and landscape photography.
The web site for our friends in Japan
Promotes the art and science of photography as a means of communication, image appreciation, and cultural exchange.
The League is open to Amateur and Professional Artists and Patrons of the arts.
Regional Camera Clubs
Akron
Cincinnati
Broadview Heights
Peninsula
Erie Pensylvania
Columbus
Dayton
Lakewood
Reynoldsburg
Akron
Toledo
Toledo
Dayton
Podcasts and Blogs
An online podcast about the visual and creative side of photography.
Podcasts from Lenswork Magazine publisher Brooks Jensen.
Mark offers a weekly Photoshop Workbench where he goes over a viewer-submitted photo and makes adjustments in Photoshop.
The blog of NAPP President Scott Kelby.
The online blog by photographer Mike Johnston.
Digital Darkroom
Adobe's Main Site
Hands-on Photoshop Training
Good site for a variety of solutions
Home page of Barry Haynes and Wendy Crumpler, Authors of Photoshop 5 Artistry.
A monthly web review about digital products
PowerRetouche Photo editing software ***** rating
A real Wiz on Color Management, lots of very good Tips and Tricks on Photoshop Setup
Equipment
Frame supplier
Columbus store of a nation wide chain that sells frames and matts. 6486 Sawmill Road Columbus, OH 43235, Phone: (614) 792-1900
Canon USA Home page
Epson Main Site - choose your region and away you go!
If you're into Archival printing, Quad Ink, Piezography B&W, etc. then visit Jon Cones web site.
The Great Yellow God
Nikon, who else!
Another company offering High Quality Color Management Solutions - ColorSynergy, iCorrect and inCamera.
One of the biggest and best color management companies.
Photographers
Bill Atkinson, one word describes Bill's work: "stunning". You really must have a look.
Website of Stephen Johnson. If you like landscape, then pay this site a visit.
This landscape and nature photography website shows the work of Larry Malvin.
A very good Landscape and Nature Photography Site. Well worth a visit.
Galen Rowell's site for landscape images of the highest quality.
Norman Koren on photography
An "excellent" Nature and Landscape site. Well worth a visit.
A selection of interesting landscape and nature images.
Let a bushwalker turned photographer, Geoff Wise, lead you on an armchair journey to Australia.
A web site by Les Meheen. It has several galleries and lots of practical info on the Zone System.
Services
Collin Schoen at Camtronics Camera Repair 1025 W. Third Avenue
Columbus, OH 43213, 614.483.5151
Online photo printer.
Jerry & Barbara Jividen's photographic workshops.
Online photo printer.