Welcome
Welcome to Westbridge, central Ohio's oldest and fastest-growing camera club.
Westbridge is for photographers of all levels, from beginner to advanced. We provide educational programs, competitions, photographic outings, special interest groups, Photo Challenge Groups, a members-only listserve and opportunities to exhibit your work.
Please join us at the Griswold Center in Worthington on the 1st and 3rd Wednesdays of each month, September through May. Meetings begin at 7:00 p.m. for social time, then 7:20 to 9:30 for the meeting.
The first Wednesday is program night. The third Wednesday is competition night. You do not need to be a member to attend. However, you must be a member to compete. Months that contain a fifth Wednesday include a third meeting, called a 'Digital Critique Night'. Please join us!
Here's how to Join or Renew Today!
Join or Renew Your Membership
Learn how to
join or renew your membership
here.
Find a Member
Our membership directory is available within the Members Only area. Click
here
to log in.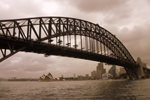 Digital Competitions
Resource Center
Learn more about
entering our digital competitions.
Jump to the
digital competitions website.
Photo Challenge Groups
Click here to access the
Photo Challenge Groups page.
Member Exhibits
Do you have an exhibit? Send details to
the webmaster.
Other Exhibits
Listserve
Members can participate in the club's listserve by sending an email to
list@westbridgecc.com
.
Terms of Use
for the listserve can be found
here.
Member Galleries
Members are entitled to build new photo galleries and upload photos. Click HERE to view those galleries.
Sitewide Search
Can't find what you're looking for?
Search here:
Remember: This site is maintained by volunteers. If something is out of date, please
let us know
.
Calendar
Details for the entire 2012-2013 program year are now shown.
---
←
April 2014
→
S
M
T
W
T
F
S
1
2
3
4
5
6
7
8
9
10
11
12
13
14
15
16
17
18
19
20
21
22
23
24
25
26
27
28
29
30
More...